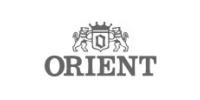 Orient watch brand
Orient brand belongs to Orient Watch Company, one the biggest manufacturers of mechanical watches in Japan. The company is a 100% Seiko-Epson subsidiary, but has its own, completely independent development, design and production departments.
Origin and product lines of the Orient watch brand
The brand´s history goes back to 190, when the company was founded. Shogoro Yoshida, a watchmaker living in Tokyo opened his first watch shop which also offered repairs. Soon he started creating his own designs, and his small company started to grow. To this day, it remains true to itself, manufacturing all watches and their components inhouse. This (complete absence of outsourcing) distinguishes Orient from other Japanese brands such as Seiko and Citizen.
The company offers the following product lines:
Orient Star (upper range classic model)
Orient Pro Saturation Diver (high end divers´ watches)
Mako and Ray (CEM) (midprice waterproof models)
Orient Bambino (ER) (the classic line)
Orient Watch Innovations
Orient began its mass production in 1960, as demand for cheap modern watch movements grew. For this purpose, the company obtained a license from Seiko-Werke 7006 and 6600 Magic Lever with automatic winding. The combination of these two movements resulted in the creation of Orient 46 , the company's most popular automatic movement to this day. In addition, Orient manufactures other watches such as Orient 88700, a high-end model.
One of the of most remarkable innovations of the company remains a power reserve display which is integrated in all Orient models in medium- and high- price ranges. In addition, most Orient models are equiped with retrograde hands. The brand also features a variaty of watch case and movement designs.
Orient watches are extremely price competitive compared to other popular Japanese and international watch brands without any compromises on quality.
Orient brand upholds the first-class value-performance Ratio.
---
---
---