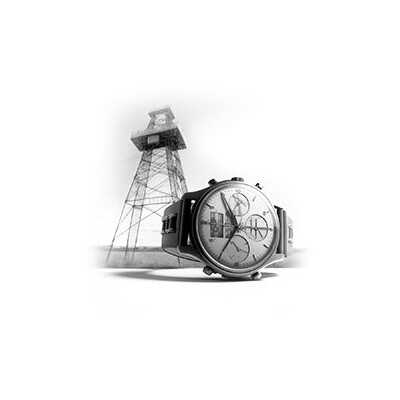 Radio Controlled wristwatches - accurate time through signal
Radio-controlled wristwatches are a convenient thing. They always show the time very precisely because they receive a radio wave signal at regular intervals from an atomic or cesium clock. Their accuracy is about one second deviation in a 20 million year time frame. Radio-controlled wristwatches have only been available on the open market since about 1990. Radio-controlled clocks have been around since 1967, but their use was reserved for professionals for the first 15 years. In the early 1980s, private users were able to use radio-controlled clocks of a larger size. For wristwatches, a solution had to be found first for the necessary antenna.
At Watch House, you will find an attractive range of beautiful radio-controlled wristwatches for both men and women. Depending on the model, even watches that do not require manual time adjustment or battery replacement, as certain models from Citizen receive their energy through a hidden solar cell, sometimes with dark run times of up to two years. Our radio-controlled wristwatches are characterized by a modern, sophisticated design that is adapted to the sophisticated technology, and of course by the diverse variety in shape, color, and design. No matter which of our elegant radio-controlled watches you choose, from this moment on, you won't have to worry about the exact time anymore.
---