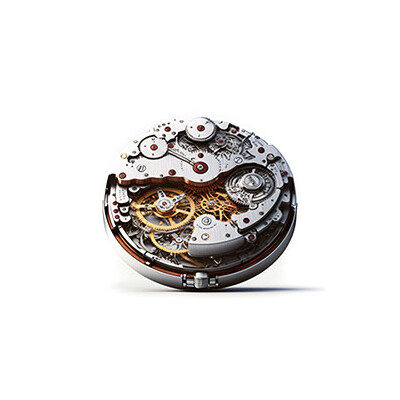 The World of Automatic Watches at Watch House
Automatic watches are a true work of art and the perfect companion for any watch enthusiast. Unlike traditional quartz watches that run on batteries, automatic watches are powered by movement on the wearer's wrist. This means you don't have to worry about changing the battery or winding the watch. Instead, you can focus on wearing and enjoying your new watch.
How do Automatic Watches Work?
Automatic watches are powered by a rotor that rotates due to the movement of the wearer's wrist. This movement drives the main spring that provides the energy needed to operate the watch. The rotor is connected to a winding mechanism that automatically winds the main spring, ensuring that the watch is powered even when it's not in use.
Benefits of Automatic Watches
One of the key benefits of automatic watches is their convenience. Without the need for manual winding, the wearer can simply wear the watch and be confident that it's always running. Additionally, automatic watches are often more accurate than manually wound watches, as they can maintain a constant energy reserve.
No need to wind the watch manually
Easy to use
Up to 60 hours power reserve
No need to change batteries
A unique experience to wear as they are both jewelry and technology
Perfect Time for Automatic Watches at Watch House
At our online store, Watch House, we offer a wide selection of high-quality automatic watches from reputable brands Citizen, Bulova, Orient & Orient Star, Iron Annie, Zeppelin, Bauhaus, and Astboerg. Whether you're looking for a classic men's automatic watch with a leather strap or a sporty women's automatic watch with a stainless steel strap, you'll surely find it here. Browse our "Automatic Watches" category and discover the diverse options available to you.
Satisfied Customers at Watch House - Thanks to Excellent Service
In addition to the high quality of our automatic watches, we also offer excellent customer service. Our staff is always available to assist you with any questions or concerns. Shop at Watch House, the online store for wristwatches, and find your new favorite watch!
---